What is High impact conductive polystyrene sheet roll?
High impact conductive polystyrene sheet roll
is also manufactured with a special formula. With a coating on the surface, the polystyrene sheet has a permanent electrostatic effect after blister molding.
According to the conductive medium to add more and less, as well as the actual measured product surface resistance value, we generally surface resistance value in 10 power of 6 to 10 power of 9 known as conductive HIPS sheet rollers that conductive polystyrene sheet rollers.
The high impact conductive polystyrene sheet rollers produced by our company are of stable and reliable quality and are widely used, especially in high-end electronic products/household appliances as packaging trays.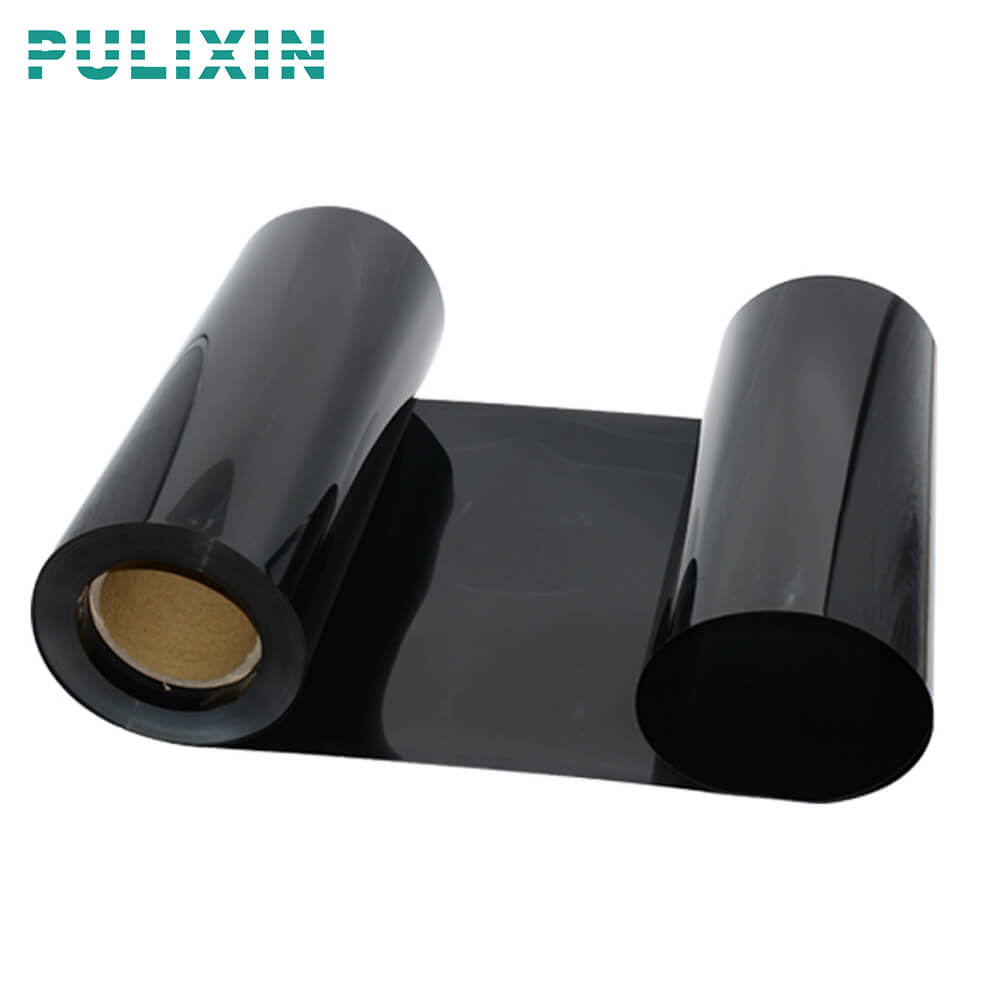 What is Polystyrene/PS sheet roll?
Polystyrene (or "PS") plastic sheet roll
is a polymer synthesized from styrene monomer through radical addition polymerization reaction, the chemical formula is (C8H8)n. It is a colorless and transparent thermoplastic with a glass transition temperature higher than 100°C.

Physical and Chemical Properties
| | |
| --- | --- |
| Density | 1.05 g/cm3 |
| Conductivity | (σ) 10-16 S/m |
| Thermal conductivity | 0.08W/(m·K) |
| Young's modulus | (E) 3000-3600 MPa |
| Tensile strength | (σt) 46–60 MPa |
| Elongation length | 3–4% |
| Charpy impact test | 2–5 kJ/m2 |
| Glass transition temperature | 80-100℃ |
| Coefficient of thermal expansion | (α) 8×10-5/K |
| Heat capacity | (c) 1.3 kJ/(kg·K) |
| Water absorption | (ASTM) 0.03–0.1 |
| Degradation | 280℃ |
Product parameter of High impact conductive polystyrene sheet roll
Parameter 1
| | |
| --- | --- |
| Product Name | High Impact conductive Polystyrene Sheet Roll |
| Material | 100% virgin HIPS raw material |
| Color | Natural, Color, Black, White, Transparent, Translucent, etc. |
| Certificate | SGS, ROHS, ISO, etc. |
| Grade | Medical Grade, Food grade and Conductive Grade |
| Width | 300~1400mm |
| Thickness | 0.2~2mm |
| Composite | HIPS+PE, HIPS+EVOH+PE, PS+PE, PS+EVOH+PE |
| Application | Mainly applied to the packaging of food, medicine, electronics, cosmetics, gifts. |
| Sample Time | 1-3 days |
| Delivery Methods | Ocean shipping ,air transportation, express,land transportation |
| Payment Term | Credit card,T/T, L/C, Western Union, Paypal |
| Transparency | Transparency, Semi-transparency, Opaque |
| Surface | Glossy/Matt |
| Form | By roll or cut sheet form |
Parameter 2
HIPS Sheet Roll Item
Conductive
Dissipative
Antistatic
Normal
Density
1.06g/cm3
1.06g/cm3
1.06g/cm3
1.06g/cm3
(±0.02)
Thickness
0.3mm~2.0mm
0.3mm~2.0mm
0.3mm~2.0mm
0.3mm~2.0mm
(±0.02)
Color
Black
Nature, Black
Nature, Black
Transparent, Nature, Black
S. R.
104-6
106-8
109-11
≥1012
(Ω)
Max. Width
680mm
810mm
810mm
810mm
(±1.0mm)
Max. Weight
125kg
125kg
125kg
125kg
Product advatage of High impact conductive polystyrene sheet roll
High impact conductive polystyrene sheet roll
has many characteristics:
1. Impact-resistant polystyrene is a thermoplastic resin;
2. Odorless, tasteless, hard material, good dimensional stability after forming;
3. Has excellent high dielectric insulation;
4. It is a non-quality and low water absorption material;
5. Its gloss is good and easy to paint.
Introduction manufacturer of High impact conductive polystyrene sheet roll
Our factory
Pulixin Packaging Materials (Shanghai) Co., Ltd. was established in 2009 in Shanghai. Its registered capital is RMB 20.8 million. The company is located in Luyuan Industrial Zone and its area is more than 6,000 square meters. We are an enterprise who can R&D and manufacture of PP plastic sheet roll,hips plastic roll, pet coating film, polypropylene Sheet roll, laminating plastic roll etc.
Why Choose Us?
1. Advanced Production Equipment and Technology
Two polystyrene sheet production lines, 6000 square meters of production area, monthly products reach 3000-5000 tons; the world's top PS production technology is adopted, and the products are safe and environmentally friendly. At present, PULIIN has obtained 39 production patents.
2. Customized Product Service
We provide customized product services: customized color, surface pattern, width, thickness and different levels of packaging services according to customer requirements. At the same time, we also provide free samples below 10kg.
3. Strict Quality Inspection
PULIXIN implements a strict quality inspection management system, all products will leave samples.
4. Protective Packaging for Shipping
Step 1: Two Flow PE protect film.
Step 2: On the outside, PE film will be wrapped with aluminum foil which has great function on heat proof, water proof and scratch proof.
Step 3: Each layer of the material roll will be separated by cardboard to prevent collision.
Step 4: The shipping mark indicates product specifications and the QR code which can track the source of the product producing information.
to ensure the quality of each batch of goods.
Step 5: The outer layer is wrapped with cardboard and wrapped with film to prevent the outer packing from scratched and collision.
Step 6: Top of each pallet will be covered with paperboard and the bottom is a non-fumigation wooded tray.
(The following figure, from left to right, is the packaging order)
Other product offer
| | | |
| --- | --- | --- |
| PP Plastic Sheet Roll | PS Plastic Sheet Roll | PET Plastic Sheet Roll |
| | | |