The World Cup every four years has begun!
The 2022 FIFA World Cup in Qatar kicked off on November 20. With an investment of more than 220 billion US dollars, the Qatar World Cup is truly a magnificent event, featuring a variety of environmental protection and new material applications both on and off the field. Regardless of the achievements, Chinese elements such as "Made in Yiwu", "Chinese judge", "Panda envoy" and "Chinese infrastructure" are also deeply involved in another way. "It can be called" the most expensive World Cup in history", let's see how many new plastic products are used.


Football
Made of polyurethane material
Soccer World Cup, Soccer World Cup, then of course the official game ball must be paid attention to! You know, the manufacture of a small football requires more than a dozen processes, from leather, liner to sewing technology.

The official game ball for the World Cup in Qatar is called "Journey", jointly released by FIFA and Adidas. The surface of the sphere uses a textured polyurethane spherical material called SPEEDSHELL. The spherical surface is composed of 20 SPEEDSHELL modules, and adopts a triangular shape and a curved design at the same time, which reduces the drag coefficient of the football running in the air. In terms of the manufacturing process, the modules on the surface of "Journey" are bonded together by thermal bonding and splicing technology. It is the first World Cup ball completely using water-based paint and water-based glue.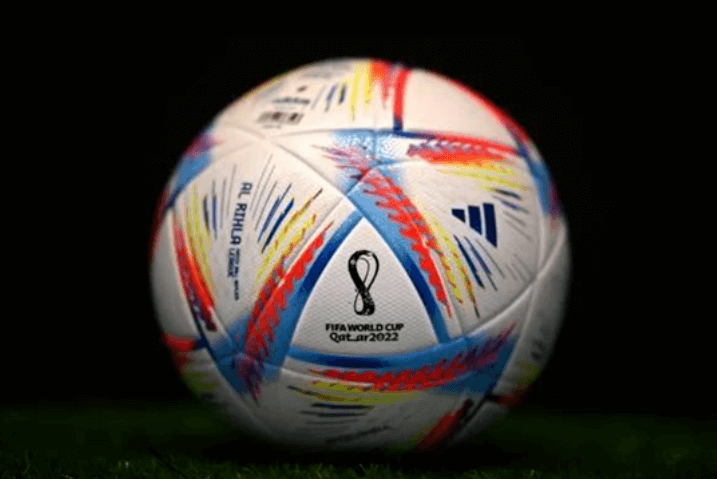 Jersey
Made of environmentally friendly recycled materials
It is understood that the pattern of the "three big players" in this World Cup jersey is still continuing.​ Germany, Argentina, Spain, Mexico and Japan national team home and away jerseys are provided by Adidas. This series of jerseys is made of recycled polyester fiber, containing 50% Parley Ocean Plastic environmental protection material, which is taken from remote islands, beaches, coastal areas and coastlines.​ In September of this year, Nike released the 2022 World Cup jerseys, and 13 teams will compete in Nike's Dri-Fit ADV jerseys.The biggest feature of these jerseys is also made of 100% recycled polyester fibers.The Puma World Cup jersey is made of ULTRAWEAVE fabric, with a base weight of only 72 grams. The light and thin fabric with four-way mechanical stretching achieves extreme weight reduction.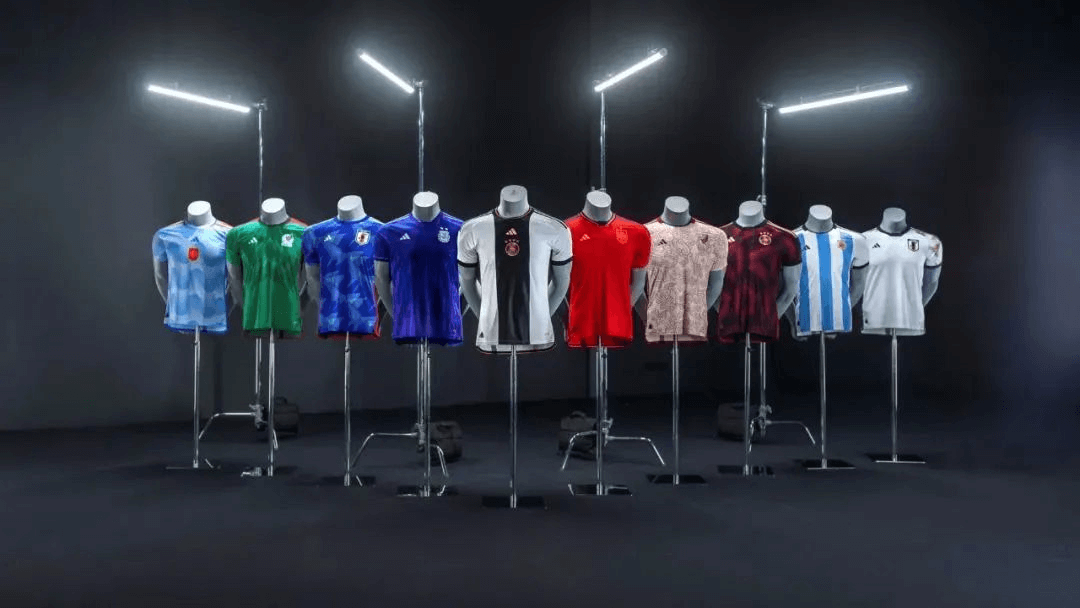 Sports venues
Folding polytetrafluoroethylene sheet
The World Cup in Qatar will be held in eight venues. Among them, the roof of AI Janoub Stadium, one of the eight stadiums, is covered with folded polytetrafluoroethylene (PTFE) sheets and cables. The controllable foldable roof is its biggest highlight.

When the roof is unfolded, it covers the pitch like a sail, providing shade and cooling for matches in Qatar's hot climate.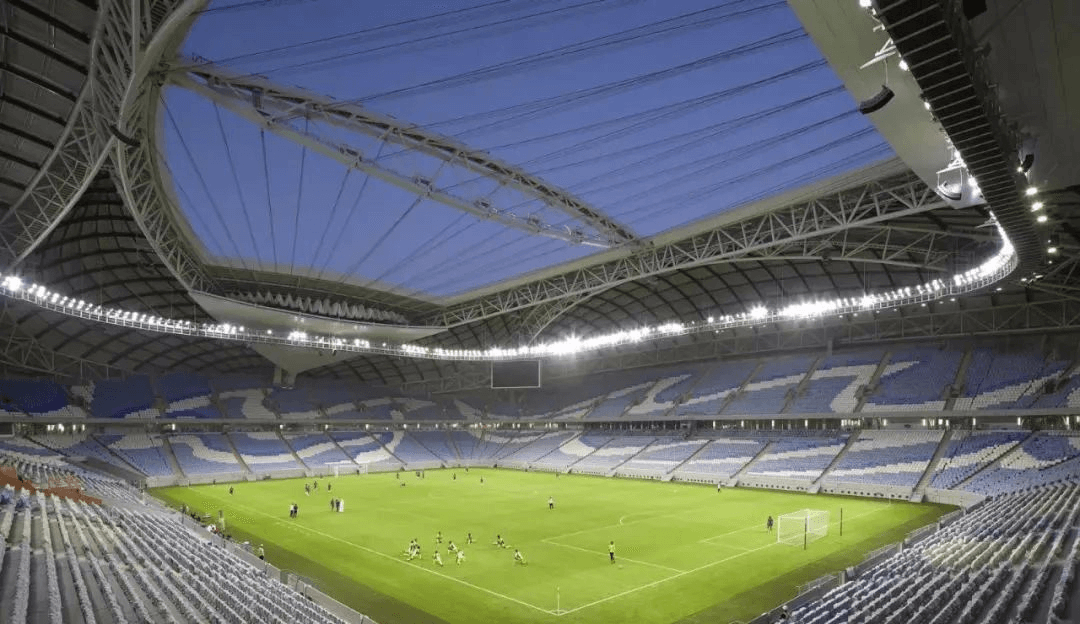 Commemorative banknote
Printed on plastic substrates​
On November 9, 2022, the Central Bank of Qatar announced information about the commemorative banknotes issued for the 2022 World Cup.The face value of the commemorative banknote is 22 riyals, which coincides with the 22nd World Cup to be held in 2022. It is a Polymer plastic banknote and is the 66th Polymer plastic banknote issued globally.​ It is reported that the plastic base material used in the banknotes is the Safeguard base material of the British banknote printing company - De La Rue, which is currently one of the two banknote printing companies in the world that can independently develop and mass-produce plastic base materials.​ In addition, the Lusail Stadium, which was fully participated by China Railway Construction, was also printed on the special edition commemorative banknote of the 2022 Qatar World Cup.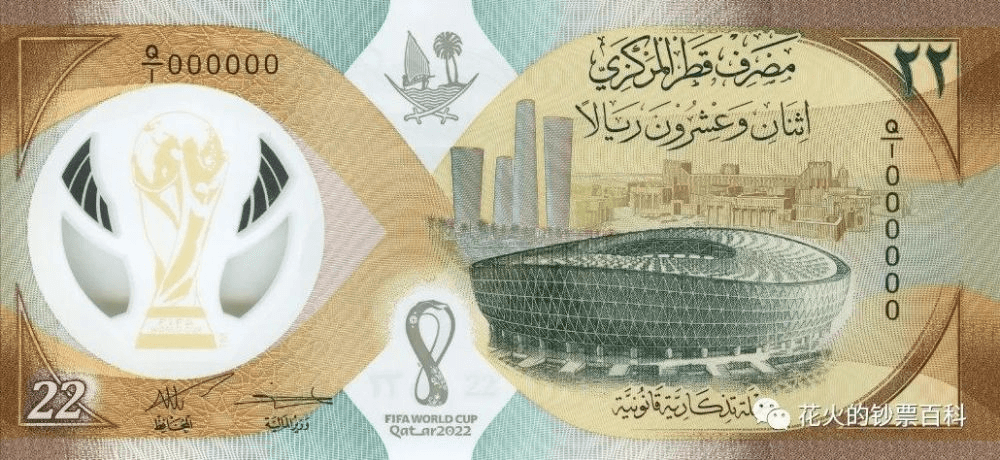 Coca Cola
100% rPET bottle
Let's look at drinking again. Coca-Cola Middle East plans to provide Coca-Cola beverages in 100% rPET packaging in stadiums and fan areas during the 2022 World Cup in Qatar.
This is also the first time that rPET bottles have been used in circulation at the FIFA World Cup. The packaging bottles will cover 350ml of Coca-Cola, Sprite and Fanta and 500ml of Arwa purified water.​ At the World Cup venue, Coca-Cola also placed special recycling bins. Plastic bottles separated and collected during the competition will be recycled in Qatar and converted into rPET bottles, thus effectively realizing closed-loop recycling.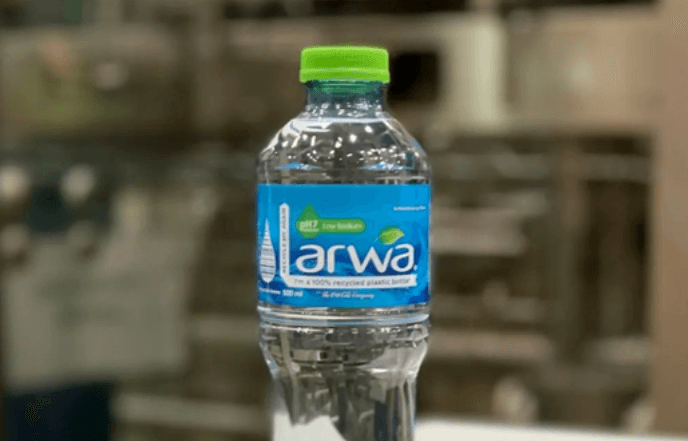 The emblem of this World Cup is similar to the infinity symbol "∞", which symbolizes the infinite possibilities brought about by football. In fact, it also represents that environmentally friendly new materials are "shaping" infinite possibilities in large-scale international events. In general, this World Cup integrates new technologies, new materials, and new energy. Local tyrant Qatar even released the slogan of striving to become the first "carbon neutral" World Cup. At present, the competition is still in full swing, and we look forward to more exciting events in the future!
We our product
Some of our high-quality best-selling thermoforming plastic sheet rolls are available for you to choose from. For more information, please
click here
to send us a message.
| | | |
| --- | --- | --- |
| PP Plastic Sheet Roll | PS Plastic Sheet Roll | PET Plastic Sheet Roll |
| | | |
Our Company