Description of 1.1mm Co-extruded pp evoh pp roll for steamed rice packaging
High-barrier
PP EVOH PP
is ideal for products requiring extended shelf life as it mainly minimizes the transfer of oxygen - by using EVOH as the chosen barrier material.
EVOH also protects food from outside odors therefore retaining flavor.
Multi-layer Polypropylene PP evoh pp plastic sheet roll provides an excellent water vapor barrier; good stiffness at low density for high yields.
and excellent chemical, stress crack and high temperature resistance.
EVOH (ethylene-vinyl alcohol copolymer)
layer provides outstanding gas barrier properties while retaining good process ability.
The excellent gas properties of
EVOH
keep oxygen out and retain nitrogen and carbon dioxide used in Modified Atmosphere Packaging (MAP) and Equilibrium Modified Atmosphere Packaging Technology.
Food containers made by High-barrier
PP EVOH PP roll
can withstand temperatures within the range of -40c to + 125c and is resistant to water, salt and acid solutions.
Therefore it's fully capable to heat the product easily in microwave and eat directly.
What's the detailed application of

co-extruded PP EVOH PP plastic sheet roll

?
Retort food such as retort rice,baby food,fresh meat,pet food;Fish products such as tuna, sardines, mackerel, fish roe, crab meat,cooked meal and other kind of value-added products.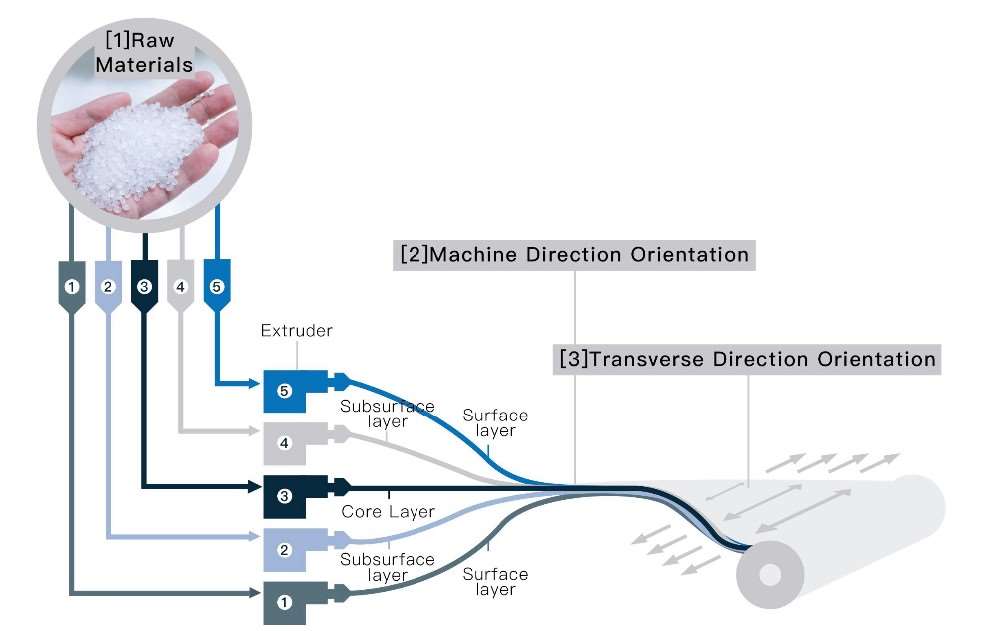 Any more inquiry about

1.1mm Co-extruded pp evoh pp roll for steamed rice packaging

, pls contact us!Sales Manager:
Sunny Wang
Tel:
+86-21-58166629 ext.821
Email:
sunny@pulixin.com
Mob/WA/Wechat:
+86 17601241864
Skype:
sunny908023
Specifications of 1.1mm Co-extruded pp evoh pp roll for steamed rice packaging

Material
:
1.1mm Co-extruded PP/EVOH/PP plastic film roll Usage
:Food&Medical packaging
Feature
:Moisture Proof, Barrier water vapour /Oxygen
Hardness
:Rigid sheet film in roll
Processing Type
:Multiple Extrusion/Coextruded
Transparency
:Transparent/ High Transparency/Black /translucent
Model Number
:PP/EVOH/PP
Application:
Food packaging,beef,seafood packaging
High barrier plastic roll:
The barrier properties and phase differences of different plastic materials are very different, and the films are co-extruded to achieve high barrier effects on oxygen, water, carbon dioxide, and odor;
Strong function:
oil resistance, humidity resistance, high temperature cooking resistance of 120 ℃, low temperature freezing, quality, freshness, smell. Can be used in vacuum packaging, aseptic packaging,
inflatable packaging;
Low cost:
Compared with other plastic packaging, glass packaging and aluminum foil packaging, to achieve the same barrier effect, co-extruded film has a great advantage in cost. Due to the simple process, the cost of the produced product can be reduced by 10-20% compared with dry composite films and other composite films.
Flexible structural design:
Different structural designs can be adopted to meet the quality requirements of different products.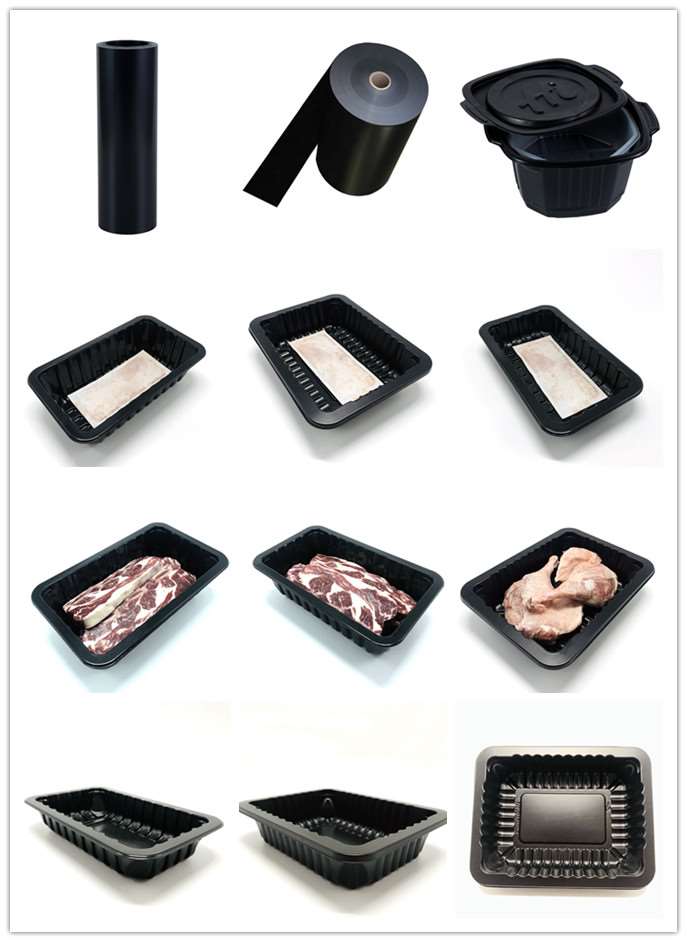 Any more inquiry about

1.1mm Co-extruded pp evoh pp roll for steamed rice packaging

, pls contact us!Sales Manager:
Sunny Wang
Tel:
+86-21-58166629 ext.821
Email:
sunny@pulixin.com
Mob/WA/Wechat:
+86 17601241864
Skype:
sunny908023